A Marieholm International Folkboat Page
by Myrmade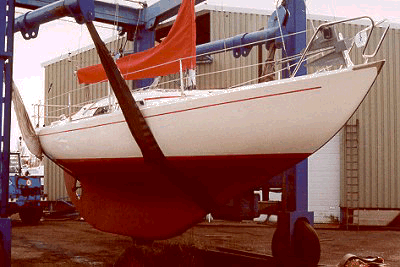 On This Page: Marieholm IF Boat Photos
Our Main Marieholm IF Boat Page
On Our Marieholms Page: Boats by Marieholms Bruk- Marieholm Links
On "This Sailing Page": Nordic Folkboat Links - Links to Other Folkboat Derivatives - Other Sailing Links
The Mariehom, IF Boat Regatta
e-mail to: myrmade@solopublications.com
---
This site has no affiliation with any manufacturer of sailboats. The contents provided in the reviews sections below or in letters to this page are the opinions of those who wrote them and not the opinions of the author of this page.
---
Marieholm International Folk Boat Photos
The Marieholm IF Boat "Parzifal" of Alameda California
Owned by William Talgorn. Parzifal was was built in 1971 in Sweden, Her title bore the number US21. Her sails have the number 637. She has a BMW D7 engine.
William Talgorn writes, "It is blowing all summer between 20 and 30 knots here, and she always does an amazing job at keeping me safe and sound, whatever the weather conditions. It is really a very strong, surdy, seaworthy boat with a real gentle motion, even in 6 feet waves being so close together as we get them in the bay when the tide is contrary to the wind. I have the workshop manual for my BMW D7 engine. I could make a copy of it or scan it if somebody would be interested."
You may contact WilliamTalgorn at williamtalgorn@hotmail.com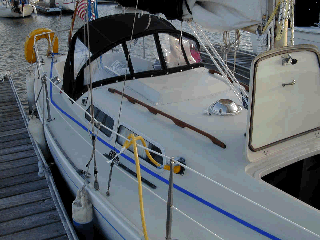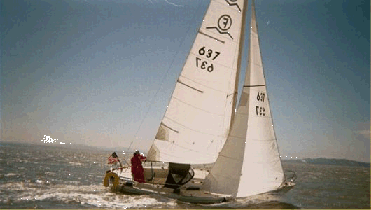 Back To The Top
---

Back To The Table of Contents
Back to Thie Marieholm IF Boat Page
Back to This Sailing Page
Return to Solo Publications Web Index
This page was created by myrmade@solopublications.com